TAKE CARE OF YOUR BODY, IT'S THE ONLY PLACE YOU HAVE TO LIVE.
Covid-19 has certainly changed our world, but we shouldn't let it change everything.
Here at GrandStand, we are staying safe and staying open. We are constantly changing how we operate as the situation continues to change. We are doing this to make sure you can stay healthy through these challenging times.
We have online options available for you to continue your rehab if required, please check our online services menu on the homepage.
Please call us on 4963 1887 with any concerns, or questions you might have.
The GrandStand Team
We are not like other physiotherapists. We are not a general practice.
At Grandstand Sports Injury Clinic we have a very specific focus on sports injury treatment & prevention. It's what we are good at, it's what we are trained in, it's what we love. For years we have worked with elite athletes at the top of their game in Australia and around the world.
We believe every-body has the ability to be the best they can be – their own 'personal elite' level they want to attain. We are here to help you get there with…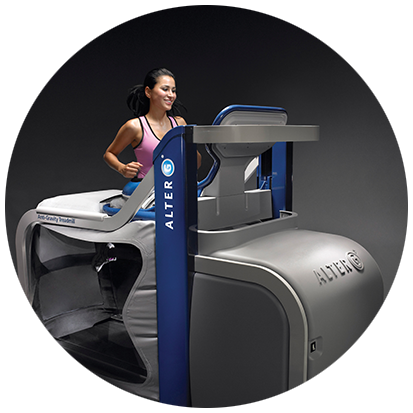 GET MOVING AND DEFY GRAVITY®
"Alter G has allowed us to advance our rehab and conditioning of our players. We have been able to have players that are recovering from injury start to run at least a week and sometimes up to a month before they would have been able to normally. The Alter G is a great progression back to the field with minimal risk."
– Bill TIllson, Head Athletic Trainer, AC Milan.
In 2017, Anthony from GrandStand Sports Clinic joined the Fiji Bati in their Rugby League World Cup campaign. In the next few episodes, Anthony shares footage shot from Bati training camps and chronicles their journey around Fiji,...
read more
Watch the highlights of the 2018 Hunter Track Athletics Classic as seen by the physiotherapists from GrandStand Sports Clinic. GrandStand has supported this event for the last 5 years, providing physiotherapy coverage for the competing...
read more
In this video, we are joined by Gabby Robertson to discuss how Pilates will help runners achieve better results, whether through injury prevention, technique improvement or better recovery. Transcript: If you're looking to improve your...
read more
Shins sore after running? This video will explain Shin splints, and how to get rid of painful shins. We explain the cause of Shin Splints, or Medial Tibial Stress Syndrome (MTSS), best exercises and rehab for running. Transcript:...
read more
Grandstand Sports Injury Clinic
294 Turton Rd
New Lambton NSW 2305
Australia