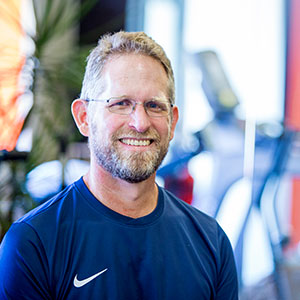 ANTHONY INGRAM
PHYSIOTHERAPIST B.APP.SCI (PHYSIO.), B.APP.SCI (SP. SCI.), APAM
In 1994, Anthony graduated with a degree in Sport Science from the University of Canberra. After working as a Strength & Conditioning Coach, Anthony returned to studies, graduating from the University of Sydney in Physiotherapy in 2001.
Anthony has always enjoyed working with athletes, and has worked with national level teams in both Rugby League and Union, Soccer, AFL, Basketball and Baseball. He has a special interest in lower limb injuries, utilizing dry-needling, Kinesio-Taping and Functional Movement Screening (FMS) techniques in his treatments.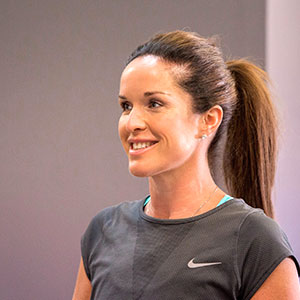 CASSANDRA ZANE
PHYSIOTHERAPIST B.APP.SCI (PHYSIO.), B.APP.SCI (SP. SCI.)
Cassie studied at Oxford, completing her Sport Science degree in 2000. Following this, she worked as a Sport Scientist with the English Rugby Union. Cassie then completed her degree in Physiotherapy at Brunel University, whilst working with Queens Park Rangers(QPR) in the English Premier League. Upon completion of her studies, Cassie was employed full-time by QPR and worked closely with the First and Youth Development Teams.
Upon arriving in Australia, Cassie began working with the Newcastle Knights, as the physiotherapist for the U20's Toyota Cup Team.
Having completed courses in Pilates, Fascial Fitness and the NIKE Academy professional development series, Cassie is accomplished in the management of sports injuries.
BTW: Cassie also competed in the Red Bull Xtreme Freeride Contest so watch out for her XTREME SKI-FIT challenge later in the year!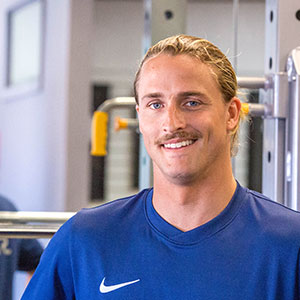 MATT BRADY
PHYSIOTHERAPIST B. APP.SCI (PHYSIO).
Matt finished studying at the University of Newcastle in 2011 and after three years working at various private practices, he joined GrandStand in 2015. He spent his study and early work years as a Professional Triathlete, representing Australia around the globe.
Matt's experience as an elite athlete has provided him with a unique opportunity to understand athletic injuries from both an athlete and clinician perspective. He has been lucky enough to work with some of the world's best olympic athletes, coaches, doctors and physiotherapists.
Matt is our go-to therapist with endurance athlete injuries and holds a Level 2 Community Running Coach accreditation. He is equally good with team sport injuries, having represented as an athlete and physiotherapist in touch football, rugby league and surf life saving.
Born and bred in Newcastle, Matt is a daily surfer and a proud husband and Dad. He loves spending time with his young family. He is also one of the very few to have recorded first place finishes in all the Region of Runners parkruns.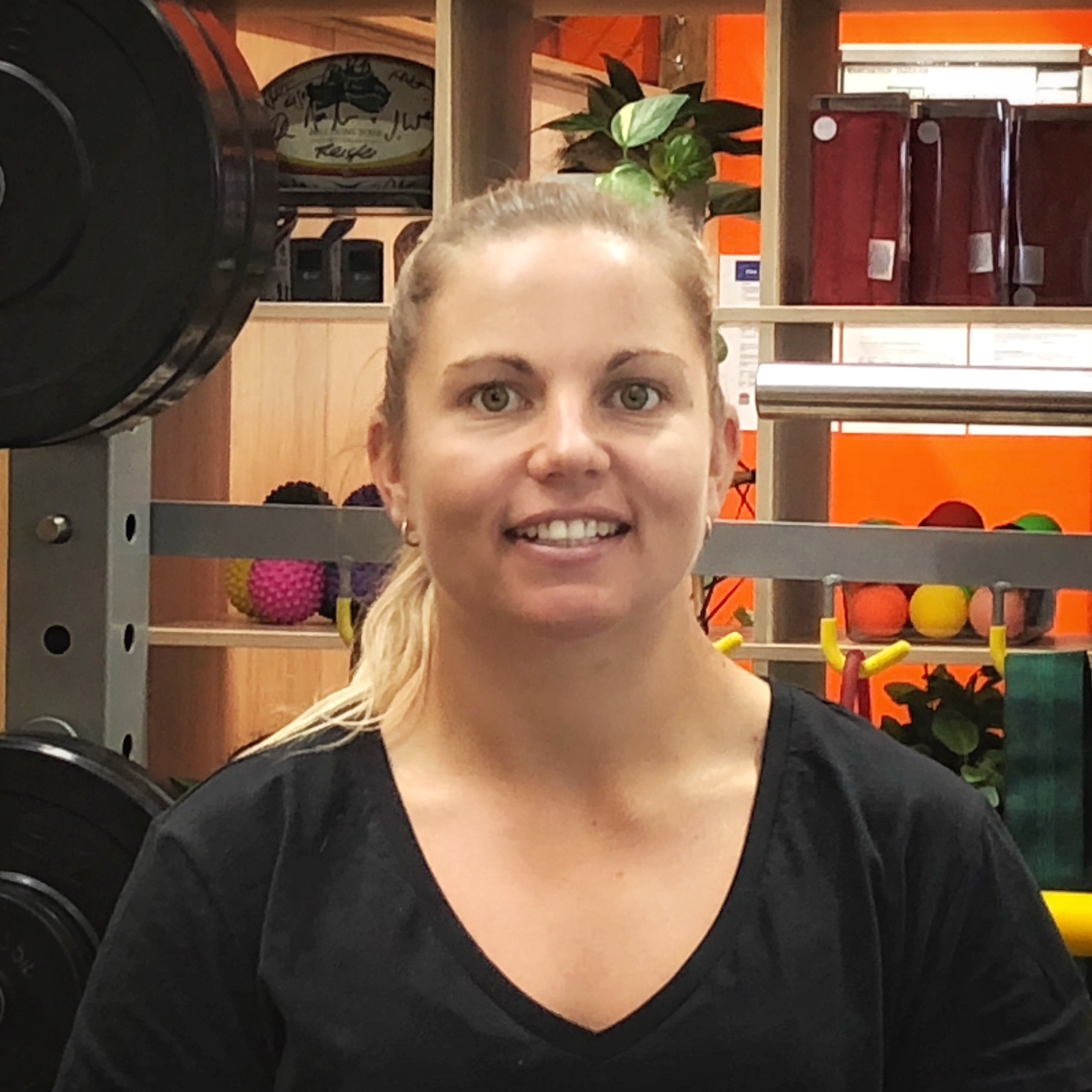 JADE WILLIAMS
PHYSIOTHERAPIST B. APP.SCI (PHYSIO).
Jade joined the GrandStand team in 2019, having worked in private practice in Newcastle since graduating in 2013.
Experienced in working with athletes from a variety of sports including hockey, rugby league and soccer, Jade has a specific interest in CrossFit and gym related injuries.
Jade has completed further training in Dry-Needling, Kinesio-Taping, Cross Fit Injuries and Sports Injury Management. Recently, Jade has become a certified Stick Mobility practitioner.
Jade is kept busy with her 2 cavoodle puppies and her own CrossFit training. Otherwise, this Inverell native can be found at the beach or following her Newcastle Knights.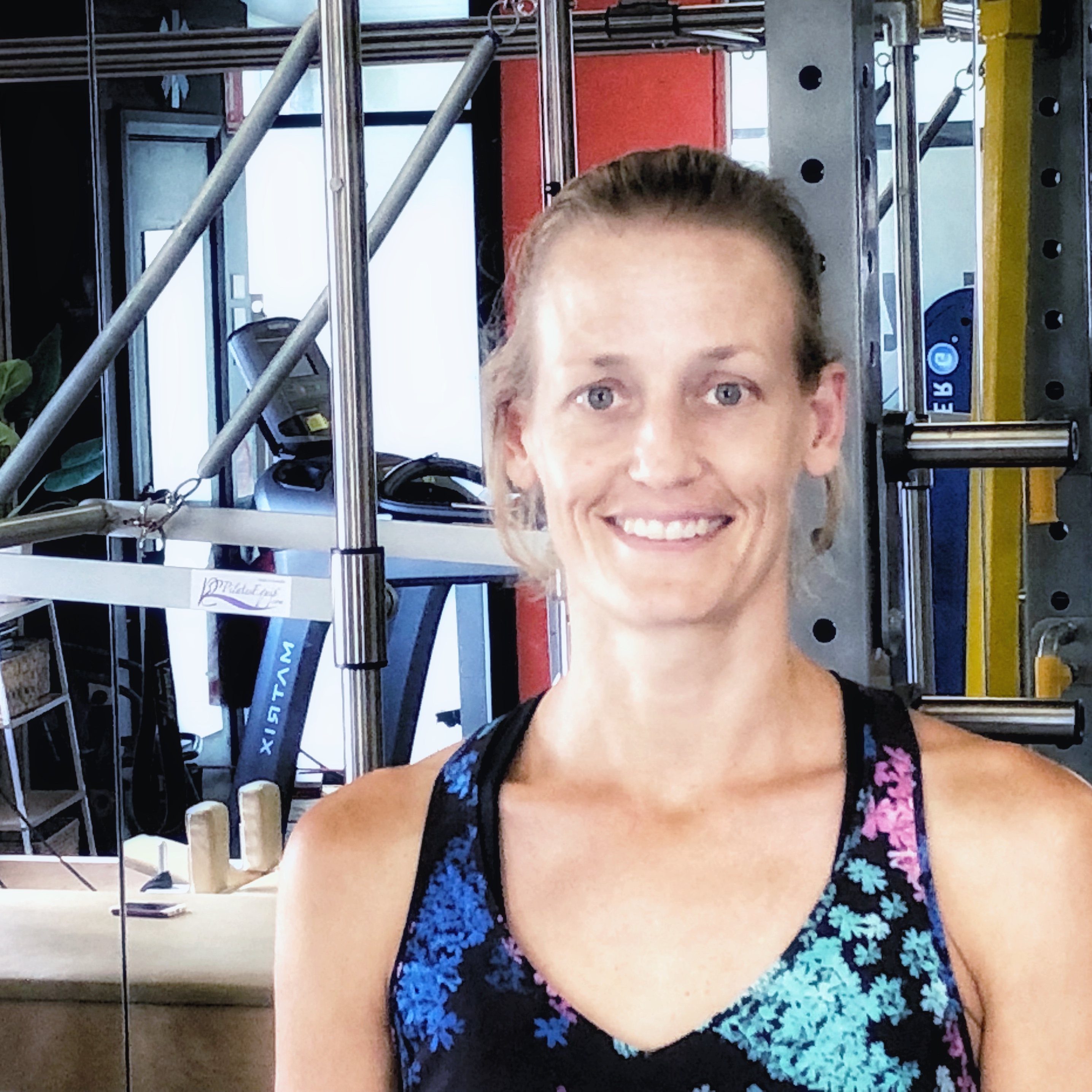 GABBY ROBERTSON
PHYSIOTHERAPIST B.APP.SCI (PHYSIO.), APAM
After almost two years in the public health system in Sydney, Gabby moved to the UK working in private practice in London and English Premiership Rugby. A move to Edinburgh, Scotland, saw her set up her own clinic and in the year following she added another clinic further north in Aberdeen. Whilst in the UK, she began her training with the APPI for Clinical Pilates certification and Gabby has continued her work and love for Pilates ever since. Working with the national cricket (for the World Cup), football (soccer) and rugby union sides while in Edinburgh, she was able to combined her love of sports Physio and Pilates, from the novice level to elite sport.
Since returning to Australia in 2009, Gabby has worked in the Hunter region in private practice both as a Physio and a Clinical Pilates Instructor. As a senior practitioner she is experienced in treating more complex pain presentations, including vestibular (dizziness/vertigo) and the TMJ (jaw) dysfunctions.
Gabby is a mum of three, loves her running and enabling others to be as active as they can be and achieve their personal best.
Q&A
A QUICK CHAT WITH GRANDSTAND FOUNDERS CASSIE & ANTHONY
Where did GrandStand Sports Injury Clinic come from?
Anthony: We developed the idea from our desire to continue to work with athletes, as their drive and efforts inspire us.
Cassie: I think we saw the need, in Newcastle, for athletes to be treated as athletes, not just active patients.
Tell us about your experiences with athletes.
Anthony: I've been fortunate enough to work in a lot of elite sports, including the NRL, the A-League, the NBL and with NSW Country Rugby.
Cassie: I have worked in the NRL and NYC Rugby League competitions. At home in England, I worked with QPR in the Premier League.
What can people expect at GrandStand?
Anthony
: I don't think people should have too many expectations! I say this because I don't think they will have experienced anything quite like our approach.
Cassie: Athletes should expect to talk to people who understand sport, and who are genuinely committed to getting athletes back to competition with as little disruption as possible.
What are your influences in your approaches?
Anthony
: I'm really interested, at the moment, in the role of Fascia in injuries and functional movement. I have spent time reading the works, and talking to Dr Robert Schleip from Uhm University in Germany about his ideas of Fascial Fitness.
Cassie: Coming from an exercise and Pilates background, I'm really keen to explore the role of functional movement in both rehabilitation and injury prevention.The more I see, the more I'm convinced that quality of movement is more important than gross measures such as strength or muscle length.
Where to now for Grandstand?
Anthony
: I'd really like to see GrandStand develop within the athletic community in the Hunter, and become a place where athletes from different sports are able to share ideas, training approaches etc
Cassie: We are looking at some exciting new technologies that exist from around the world, and seeing how they might be best utilized to maximise performance…Stay Tuned!